Quick Contacts

Croydon domestic cleaning company - constant cares for your home

Croydon domestic cleaning company is here to assist you to achieve neat and tidy home! Our domestic cleaning service in Croydon is entirely available, so, if your messy house is located there, don't hesitate to contact us! You are guaranteed to receive full custom support by house cleaners Croydon, perfect attention to the details of your home arrangement and high-quality domestic cleaning service.
Let domestic cleaners in Croydon do the hard job and do the things you like and prefer instead of it! Home maintenance is no longer your personal obligation thanks to domestic cleaning company in Croydon. Believe Croydon house cleaners!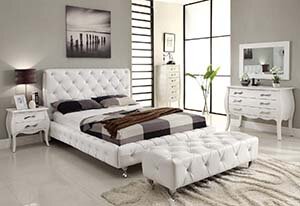 Just hire our professional domestic cleaners in Croydon! Start living in the new century, where professional domestic cleaning services give you the freedom to organise your daily schedule in a more optimal and pleasant way.
Our Croydon domestic cleaning company allows you to forget about the daily routine and regular disinfecting tasks by offering you a long list of super maids, performing high-standard domestic cleaning services.
Call Nice and Clean Croydon on and request our domestic cleaning service, available for the entire Croydon. Have no hesitations to ask your personal questions or express your individual demands for the domestic cleaning service in Croydon in your own home! You are the master of your house and Croydon house cleaners will only serve you and do everything the way you want it!
Domestic cleaners in Croydon - overall home maintenance
Our reliable domestic cleaning service is a pack of specially tailored housekeeping tasks and household chores. Everything that a home needs for periodical sanitising and ordering is included in the domestic cleaning service in Croydon. Though, you can give Croydon house cleaners an additional list of requirements and recommendations in case you are too prudent for your domestic area. In short, maids make your home as clean as whistle through the convenient domestic cleaning service. See the list of common tasks in our convenient domestic cleaning service pack: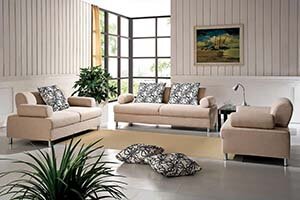 Tidying up, mopping and dusting; disinfecting the worktops and surfaces by Croydon domestic cleaners
Sanitising high spoilt areas, degreasing the kitchen appliances and gadgets by domestic cleaners Croydon
Doing the dishes, changing the bed linens, doing the laundry, ironing by Croydon domestic cleaners
Window cleaning from the inside by domestic cleaners in Croydon
You can order the house cleaning service in Croydon for different periods of time. Book a visitation of our maids on daily, weekly or fortnightly basis! You can personally choose your future cleaner. Our expert maids are tested, vetted, insured, experienced and prudent enough to satisfy your needs! They can perfectly cover the new trends and standards for domestic cleaning services and detailed attention in domestic sanitising.
Plus – the domestic cleaning service in Croydon is easy to be skipped and rescheduled. On the other hand, Croydon house cleaners work in weekends and holidays, too. You can customise your domestic cleaning service Croydon according to your available equipment, too!
Choose between the following options – disinfecting with our equipment and detergents or entirely with your supplies. Our products are 100% safe – non-toxic, natural, eco-friendly and harmless! Domestic cleaning service is available for minimum 2 hours per visitation, but according to the size of your property you can book a longer tidying procedure.
The prices are absolutely affordable, cheap and competitive. Call Nice and Clean Croydon on and get yourself a free quote!
Regular Domestic Cleaning Prices:
£10 per cleaner per hour with your cleaning detergents on weekly basis. Minimum two hours of cleaning.
£12 per cleaner per hour with your cleaning detergents on fortnightly basis. Minimum two hours of cleaning.
£14 per cleaner per hour with our cleaning detergents on regular basis. Minimum two hours of cleaning.
Ironing
Ironing service £10 per cleaner per hour on weekly basis. *
Ironing service £12 per cleaner per hour on fortnightly basis. *
* Please note that approximately 6 to 7 shirts could be ironed for 1 hour.
And what about some deeper home cleaning? Do you need one? See our special offer for thorough one off cleaning.
Domestic cleaning services in your area :