Quick Contacts
Our Mitcham carpet cleaning is efficient and eco-friendly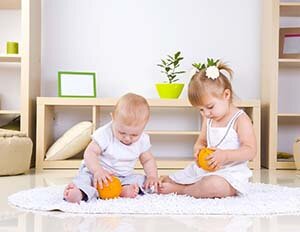 Is there a housekeeper who doesn't dream on flawless carpets? Unfortunately even if you avoid spillages, you can't prevent dust accumulation and bacteria formation. Actually there is an affordable and efficient solution of the problem. It's called professional and reliable Mitcham carpet cleaning services. You can always trust our expert carpet cleaners in Mitcham. They will come straight to your sweet home to accomplish carpet cleaning session in Mitcham, complied with the specificity of the material. There is no need to make a big investment, there is no need to move the heavy and dirty carpets, there is no need to put any efforts. All you have to do is to call us on and to request our flexible and affordable Mitcham carpet cleaning service.
Think about our offer and imagine the amazing final results! After our steam or dry carpet cleaning procedure in Mitcham, your carpets will look like brand new again. This is not a joke, our Mitcham carpet cleaning services are very efficient. In addition, our carpet cleaning methods in Mitcham are entirely eco-friendly, because we care about your health and about the environment.
Contact Nice and Clean Mitcham on and ensure yourself our professional and flexible carpet cleaning service Mitcham!
Steam or dry carpet cleaning in Mitcham - what do you need?
Steam Mitcham carpet cleaning technique - in case your dirty carpets are made from synthetic fibres, our carpet cleaners Mitcham will accomplish steam-heat extraction via heavy-duty equipment. Before the start of this procedure, preparative hoovering and pretreatment of stains will be accomplished. Then comes the injection of biodegradable detergent, dissolved in hot water. The injection is done under high pressure. Thus all the filth and soil are loosened. After the immediate extraction, the carpet is left to dry.
Dry Mitcham carpet cleaning technique - nowadays there are rugs, made from jute, ramie, coir, seagrass, sisal. All these materials don't support dampness. Therefore our carpet cleaners in Mitcham will spread special dry detergent which reminds bran. The provoked chemical reaction is non-hazardous and the final results is wonderful - fresh and deeply sanitised rugs.
Call Nice and Clean Mitcham on and book our specially tailored carpet cleaning service in Mitcham! Prices are fair and inexpensive.
Steam Cleaning Prices: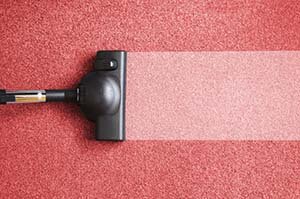 Bedroom £25.00
Living/dining room £30.00
Through lounge £45.00
Flight of stairs £25.00
A small rug/carpet £15.00
A large rug/carpet £26.00
Dry Cleaning Prices:
Bedroom £37.00
Living/dining room £45.00
Through lounge £67.00
Flight of stairs £37.00
A small rug/carpet £22.00
A large rug/carpet £39.00
Minimum charge applies for both steam and dry cleaning.
Our professional One Off Cleaning is always available for you.
Other cleaning services we offer in this area: